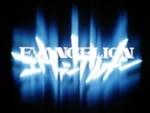 Welcome to the Evangelion CCG
This is a project by fans of both Star Wars CCG and the hit anime Neon Genesis Evangelion. We wished to make an expansion set for Star Wars CCG with expanded rules and Evangelion Characters and Cards. Quite possibly this is the largest dream card undertaking so far.
For Info on Star Wars CCG:
http://www.decipher.com
---
Where would you like to go?
[Light Cardlist] [Dark Cardlist] [Rules] [Credits]
---
Please note that this is a work by fans. It is totally non-profit. Please don't sue us : )
Web Page: Copyright 2001 Dan McDermott